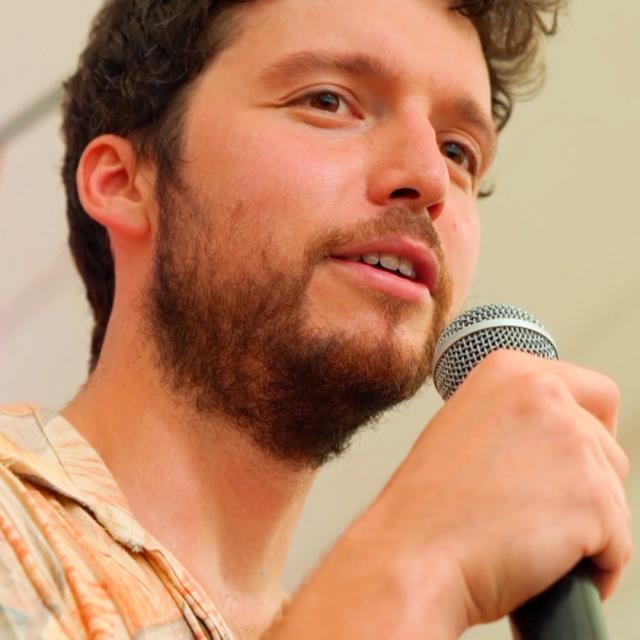 Matthew Shribman
Scientist and Environmentalist, Cambridge University
Sustainability #NoBeef
Matthew's environmental campaign #NoBeef, seeks to highlight that the biggest personal change the average global citizen can make to combat deforestation, greenhouse gas emissions, soil degradation etc. is to stop eating beef and lamb. The campaign has been featured in BBC News and The Sunday Times. Numerous institutions have agreed to join #NoBeef and more are joining.
#NoBeef is supported by Peter Gabriel, Paul McCartney, the University of Cambridge, academics around the world, and environmental organisations from Harvard's Planetary Health Alliance to Ecotricity.
Matthew has given talks for TEDx London, UN Ops, Extinction Rebellion, appeared on the BBC's Today Programme, Blue Peter, Comedy Central. His channel Science in the Bath has over 25m online views across Instagram, YouTube, Facebook, Snapchat and Twitter.
He is a member of 1% For The Planet, the Patagonia Change Makers Community, a Rita Allen Foundation Fellow of the Science Media Awards & Summit, editorial advisor to the World Congress of Science & Factual Producers, and ambassador for Rising Forests.
Matthew's collaboration credits range from Plastic Oceans Foundation to the French Research Institute For Development, and his podcast, A Piece of String, is supported by QI co-founder, John Mitchinson.
About:
Matthew's missions are
1) to make science as accessible as oxygen
2) to empower individuals, ignite curiosity, and inspire innovation and courageous thinking
3) to harness the above to combat environmental destruction and drive positive chang