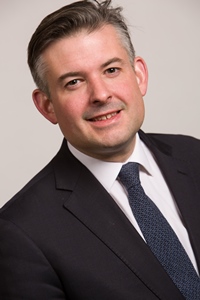 JONATHAN ASHWORTH MP
Jonathan Ashworth was elected Member of Parliament for Leicester South at a by-election in May 2011.
In October 2016, Jonathan was appointed Shadow Secretary of State for Health, by Jeremy Corbyn, having previously served as Shadow Minister without Portfolio. Jonathan was also in Ed Miliband's Frontbench Team as Shadow Cabinet Office Minister from October 2013.
Before becoming an MP Jon worked in the Treasury as a special advisor to Gordon Brown when he was Chancellor, and continued to work for Gordon Brown when he became Prime Minister.
He and his wife have two daughters and live in Stoneygate, Leicester. Jonathan completed the London Marathon in April 2017, raising money for the National Association for Children of Alcoholics (NACOA).

---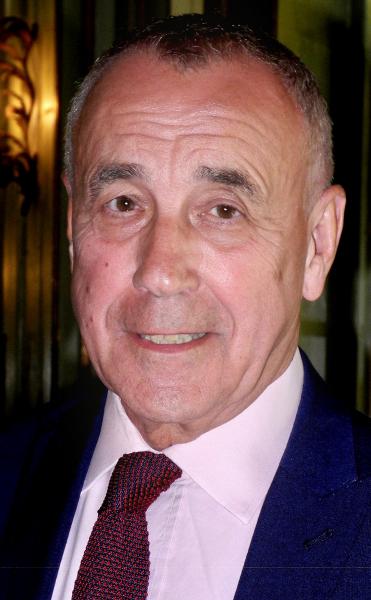 ROY LILLEY - FORUM CHAIR
Roy started his first enterprise from scratch, built it to a multi-million pound turnover and sold it to management and partners in 1989.
He is now an established, independent health policy analyst, writer, broadcaster and commentator on health and social issues. Previously, a Visiting Fellow at the Management School, Imperial College London and formerly at the Centre for Health Services Management at the University of Nottingham, he also provides consultancy to NHS organisations and the companies that provide products and services to the health service.
He was the vice-chairman of West Surrey and North East Hampshire Health Authority and formerly a member of Surrey Heath Borough Council holding the position of Mayor in 1988/89. Between 1991 and 1995, Roy was the chairman of the Homewood NHS Trust, Chertsey Surrey, a first wave Trust with responsibility for People with a Learning Disability and Mental Health problems.
Roy was a founder member of the NHS Trust Federation and held the positions of Chairman of the Supplies and Purchasing Standing Committee and Chairmanship of the Standing Committee on HR Issues. He has been a member of the NHS Steering Group on women's issues and a member of the NHS Training Executive's Group on training Boards and Non-Executive Directors.
Roy is a frequent broadcaster and writer on health, current affairs and social issues and speaks at conferences and seminars throughout the UK and overseas. He has contributed to the Today Programme, Newsnight, the Midnight Hour, BBC News 24, BBC 5 Live, Channel 5 News, Sky, ITN and regional TV and radio programmes. He has written for the Guardian, Sunday Times, Telegraph and many national newspapers, journals and management periodicals including a regular column in Pharmaceutical Marketing magazine. He is the author of over twenty books on health and health service management and is the creator of the top selling 'Tool-Kit' series of books.
In 2015 Roy founded the Academy of Fabulous Stuff – a non-profit organisation dedicated to sharing all the fabulous things about the NHS. The Academy works as a collaboration to ensure best practice examples, great ideas and service solutions are available to all.
---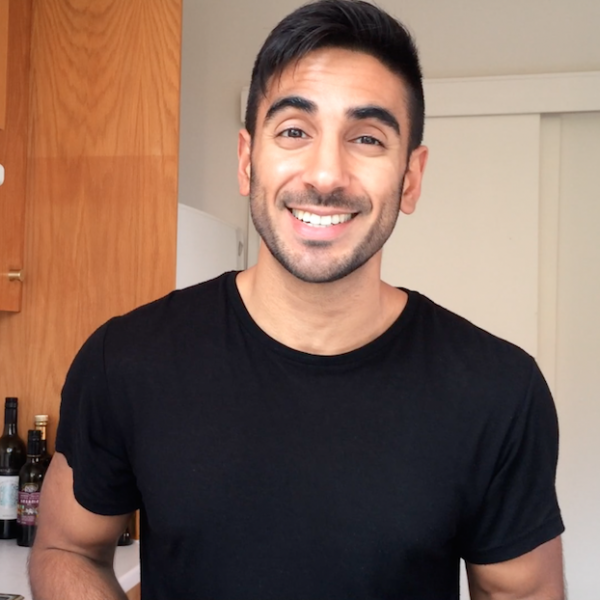 Dr RUPY AUJLA
Dr Rupy Aujla is the NHS GP who started 'The Doctor's Kitchen', a project to inspire patients about the beauty of food and the medicinal effects of eating well. He creates delicious recipes and talks about the amazing clinical research behind the ingredients he uses on YouTube, Instagram and his blog.
In his role as clinical adviser to the Royal College of GP's, he has big aspirations to bring the concept of 'Culinary Medicine' to the profession globally and he has a cookbook published with Harper Collins called, "The Doctor's Kitchen".
He says:
"As a doctor, I see the effects of poor dietary and lifestyle choices every day. I got so many questions about nutrition whilst working as a general practitioner that I plucked up the courage to get behind a camera and literally show my patients how to get phenomenal ingredients onto their plate. I'm just a straight talking doctor giving healthy eating inspiration!"
---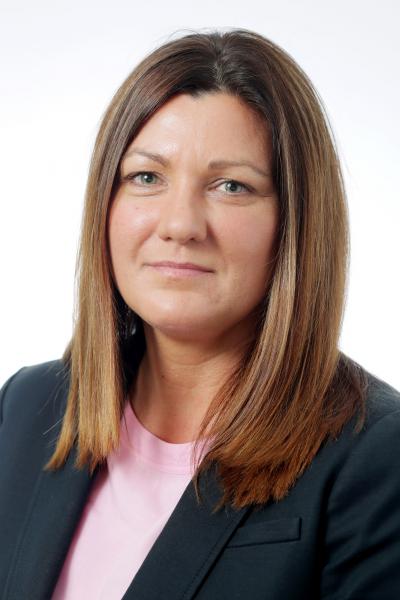 LAUREN BOWEN
Lauren is a Registered Dietitian who has worked in food services for over 20 years both in NZ and the UK.

She is responsible for the overall patient catering service delivered by ISS Facility Services to over 40 NHS hospitals. Lauren is a strong promoter of the Power of 3 relationship knowing from experience that the key to delivering excellence in nutrition and hydration for the patient is by combining and balancing our expertise in nursing, science and food. Lauren is a member of the HCA and the Food Services Specialist Group of the BDA. She has co-authored various industry guidelines including "The Nutrition and Hydration Digest".

---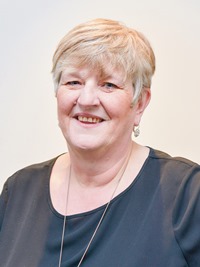 AMANDA CARTMILL
Facilities Manager
Mid Cheshire Hospital Foundation Trust
Mandy has worked in the NHS since 1980, starting her career as Diet Chef at Parkside Mental Hospital in Macclesfield, a 1,200-bedded hospital, and worked in various positions and hospitals gaining qualifications on route. She qualified as a member of HCIMA in 1992 and in 1997 became a member of the Chartered Institute of Environmental Health.
Mandy briefly left the National Health Service in 1997 to work for East Cheshire Council in school meals where she was Operations Manager for East Cheshire with the responsibility for 90 Primary and ten High Schools.
Mandy returned to the NHS in 2003 as Assistant Catering Manager and she is now Facilities Manager for Mid Cheshire Hospital Foundation Trust. Her current position is at 500-bedded Leighton Hospital. Mandy says one of the biggest challenges is trying to ensure that patients' comments are valued, so she introduced a 'Patient Comment Box' on the Trust Patient Menu. Every day these menus with the patients' comments and feedback arrive on Mandy's desk and she ensures she reads and records them all, both the positive and negative.
Mandy has been a Member of the Hospital Caterers Association for more than 12 years, holding the positions of Branch Chairman, Council Representative and Branch Secretary and she has been a finalist, twice, for the Caterer of the Year. Mandy is presently Branch Chairman for Merseyside and North Wales Branch. And as if that isn't enough, she is also the Editor of the Hospital Caterer.
Mandy works with the trust and suppliers to ensure compliance with CQUINS, she audits external suppliers to the trust to ensure that they also comply to the CQUIN standard on behalf of the trust, she will give an insight into how this has impacted on revenue and how the introduction of Healthy eating is working in her hospital.
---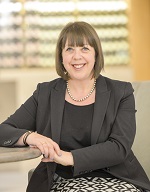 MAXINE CARTZ
Maxine became a Registered Dietitian in 1984 and worked clinically in hospitals and general practice. Since 1994, she has focused her attention to improving hospital food; working with caterers and dietitians on initiatives including 'Better Hospital Food'.
Maxine works for Medirest, the healthcare sector of Compass Group UK and Ireland and has overall responsibility for their dietetic service ensuring appropriate nutritional standards for patient menus and therapeutic diets are achieved.
In 2012 Maxine led the working group that wrote the British Dietetic Association Nutrition and Hydration Digest. Maxine also assisted on the recently published 2nd edition. She has written several articles, delivered lectures to student dietitians and champions good hospital food.
---
---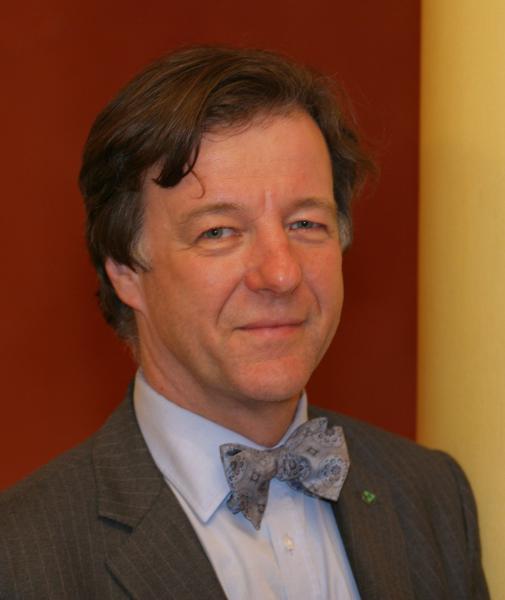 DR MICHAEL DIXON LVO, OBE
Michael has held numerous national leadership roles including the first chair of NHS Alliance (1998 - 2016), President of NHS Clinical Commissioners and as a leader within the GP/clinical commissioning movement.
He is currently Chair of the College of Medicine, National Clinical Lead for Social Prescription (NHS England), Senior Partner at the Culm Valley Integrated Centre and Health and Medical Advisor to HRH Prince of Wales.
He is visiting professor at University College London and the University of Westminster, a Senior Fellow in Public Policy (University of Birmingham) and an Honorary Senior fellow Lecturer (Peninsula Medical School, Exeter).
---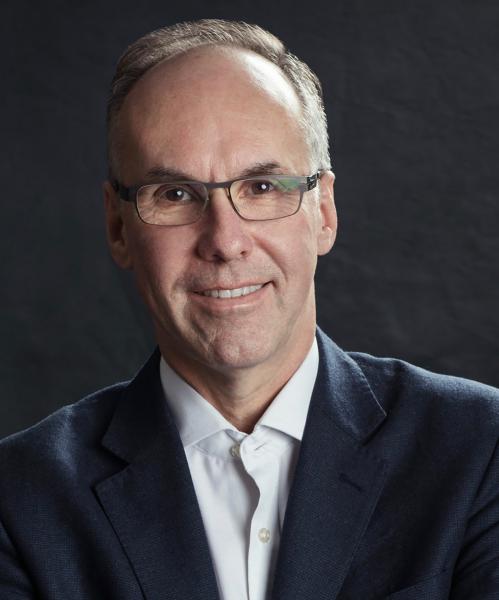 JULIAN FRIS
Julian has built an impressive track record in catering and facilities management and in 2005 he founded Neller Davies. As Business Director for Marriott/Sodexo he doubled the divisional turnover in two years through a mix of innovative bids and hands-on implementation in the healthcare sector.
For the BBC he was Head of Catering responsible for the total food service & hygiene activities across all UK sites feeding nearly 50,000 people (direct and contract staff) in 500 sites. The brief also included Location & Event catering and Corporate Entertainment. He introduced retail brands, such as Costa, WH Smiths, Tesco and Starbucks onto the BBC's White City Estate. He also spearheaded fair trade procurement and oversaw £15m investment into new and refurbished catering facilities in London, Cardiff, Bristol, Birmingham and Manchester.
With Neller Davies he has managed a diverse range of projects which includes FM & Catering strategy & outsourcing projects for Bart's Health, Imperial College Healthcare, Royal Liverpool and Broadgreen University Hospitals, Royal Marsden, Western Sussex and other NHS Trusts. He also works with Freshfields, HSBC, Citi Group, NHS, ASDA, UK Government and Threadneedle along with hospitality improvement programmes with international resort hotels and stakeholder engagement programmes with public & private sector clients in the UK, Europe and the Americas.
Julian was a finalist in BIFM Awards for Consultant of the Year, is a member of IoH, IoD, BIFM, Hospitality Action and HCA and is a graduate in Facilities & Hospitality Management.
---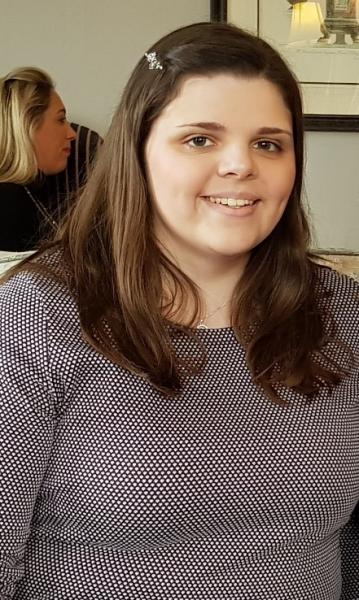 AMY FROUNKS
#HellomynameisAmy.
Amy is a 20 year old psychology student at University of Reading that is committed to being part of the change within public health. Engaging and volunteering in participation or advisory roles within health care has been embedded in Amy's life since early adolescence when she became a regular service user. This has led to Amy representing Children and Young People's voices at both local and national levels through a variety of different roles. She often finds herself speaking about rehabilitation, mental health, communication, the variety of transitions, inpatient and young adult experience.
---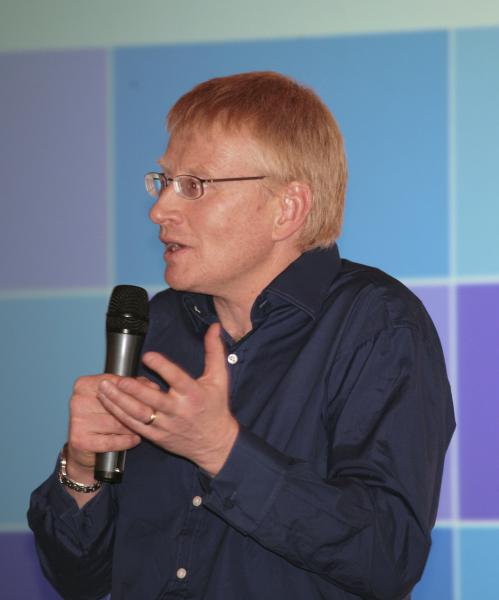 DR PHIL HAMMOND
Phil is 'one of the most entertainingly subversive people on the planet', according to The Guardian. A practising GP better known as a comedy writer, author and broadcaster, he offers a considered view of the NHS and health in conferences.
With strong views on the National Health Service, Phil is possibly the only comic to be called before a public enquiry. It was he who first investigated the care given to children undergoing heart operations at the Bristol Royal Infirmary. He co-authored a Private Eye special investigation, exposing the treatment of NHS whistleblowers, which triggered an early day motion in Parliament.
He remains an active campaigner on issues from NHS management and strategy to individual wellbeing and the misrepresentation of health issues in the media.
As well as writing and his doctoring duties, Phil stood in the Bristol West constituency as the 'Struck Off and Die Doctors Alliance' candidate, in the 1992 general election. He polled eighty seven votes. Since then, he has also toured the country with his one-man shows including 59 Minutes to Save the NHS and Games to play with Your Doctor.
Phil's numerous TV appearances include Have I Got News for You, Countdown, Question Time, The One Show, plus his own series Trust Me, I'm a Doctor and Scream - A History of Anaesthetics. He co-wrote the BBC sitcom Doctors and Nurses and penned the Radio 4 series Polyoaks. In print, Phil is Private Eye's medical correspondent, under the pseudonym MD, and has regularly writes for the Guardian and Telegraph. His books include Staying Alive - How to Survive the NHS, What doctors really think…, Trust Me I'm a Doctor and Medicine Balls.
---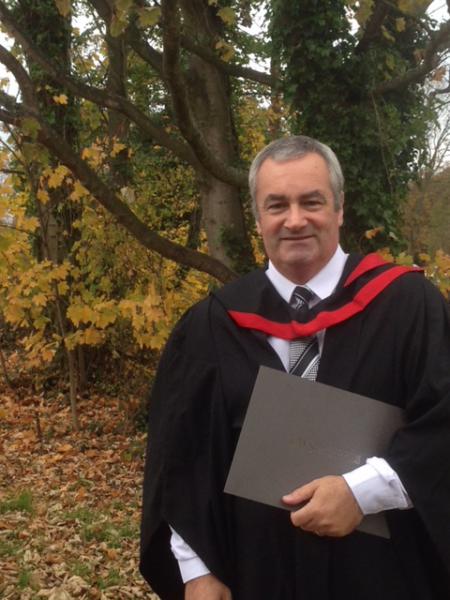 ROBERT MCLAUGHLIN
Robert is responsible for the catering and production services in both areas comprising of five hospital sites including the development of patient and retail catering.
Robert first joined the NHS in 1976 as a trainee chef with Greater Glasgow Health, progressing to work in the private sector with the Reo Stakis chain for a couple of seasons as a Chef de Partie. Robert then managed a pub and lounge/restaurant in the West End of Glasgow.
Robert then rejoined the NHS in 1987 again with Greater Glasgow Health Board and moved to NHS Ayrshire & Arran in 1989 working in Crosshouse as Assistant Head Chef, becoming Catering Manager at Ayrshire Central Hospital in 2006.
Robert then experienced project work in the development and construction of a new kitchen and dining room in the development of the Ayrshire Central Site as an Adult Mental Health & Rehabilitation Hospital increasing in size from 150 bedded units to a new 266 bed hospital.
Robert designed and commissioned the first high street style cafe named Bramble Cafe in Ayrshire & Arran incorporating freshly ground barista coffee. This was opened in May 2016 at Woodland View Unit part of the North Ayrshire Central Hospital and has been so successful that a second Bramble café has opened in the South area of Ayrshire & Arran Health Board.

Robert Joined the HCA to network and gain experience from the members from all over the United Kingdom to ensure that future plans for hospital catering and improving patient nutrition are paramount as well as having an opportunity to share information with other caterers.
At a local level Robert has served as Council Rep, Branch Treasurer and for the past five years has been Chairman of the West of Scotland Branch.
---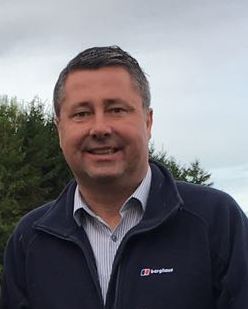 CHRIS NEALE
Having just completed his 25th work anniversary in the NHS, Chris is an experienced catering manager. Chris's career started in the hotel industry before taking an opportunity to join the NHS, starting as a basic grade chef working in the traditional cook serve kitchen. Chris moved into the role of head chef before taking up his first management position in the Hospital's Patient Hotel. Six years later and Chris made the move back to the main patient catering area as Catering Production Manager. For the last three years Chris has led the department as the Head of Service.
During this time Chris has had several successes in improving patient catering and developing the team and service provision for NUH. Chris is passionate about using local produce and was instrumental in NUH being the first acute hospital in the country to gain the Soil Association Food for Life Bronze Award and not long after was again the first to be awarded the Gold level.
More recently Chris is a member of the team that has designed the memory menu initiative at NUH which involves and keeps patients at the core of what we do at NUH, along with showing how strong the Power of Three can really be.
---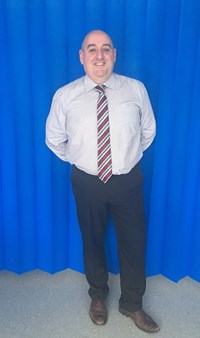 TONY O'HARA
Senior Manager, Patient Experience
Tony has over 32 years NHS catering experience. After completing his formal training at the Northern Ireland Hotel and Catering College in Portrush and commenced his employment as a Holiday Relief Cook.
Throughout his career he has held many posts and worked between Hospital Catering and Community Hotel Service roles, including training and development officer, Supervisor, Asst Support Services Manager and Support Services manager – Catering.
During this time Tony took advantage of the training opportunities the Health Service provided which led to obtaining a Post Grad Diploma in Health and Social Services Management and a Masters in Public Administration.
Tony recently changed Health Trusts and is now a Senior Manager Patient Experience and Head of Services for a range of departments such as domestic, portering and chaplaincy services on the Trust Hospital sites and Catering and Domestic services in all community facilities, this is a demanding role which he enjoys greatly – no two days are ever the same.
Tony is service-driven to ensure patients and residents receive the best possible service and that their experience enhances their hospital stay, sits on Regional Groups and promotes the Hospital Caterers work at every opportunity. Tony has been branch secretary to the Northern Ireland Branch for the last couple of years.
Tony embraces change management, is methodical in his approach to life and promotes staff and user involvement in delivering / shaping services.
---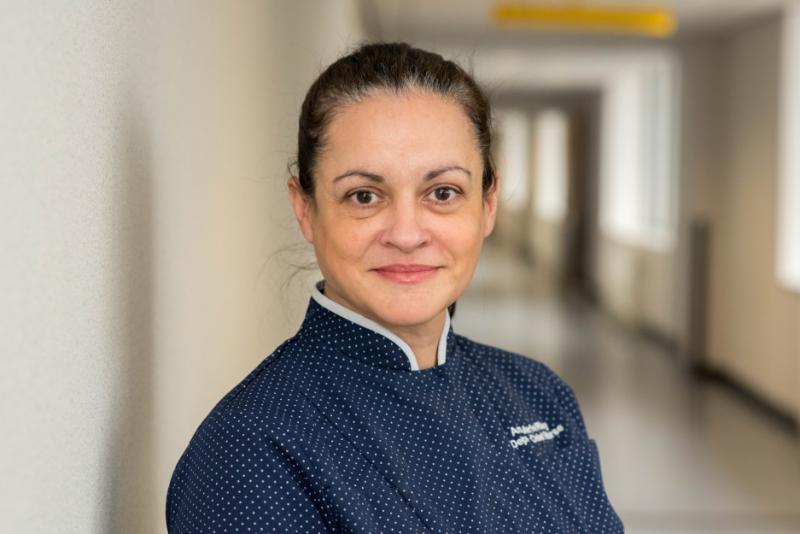 ANN-MARIE RILEY
Ann-Marie Riley is a registered general nurse who has a background in intensive care nursing, both general and specialty including major injuries, cardiac and burns. She has held a range of leadership roles including matron for trauma and orthopaedics, Head Nurse across a wide range of specialties and senior project nurse for safe staffing.
She is currently the Deputy Chief Nurse at Nottingham University Hospitals where she has a key role supporting both the Chief Nurse, and the Chief Operating Officer, in ensuring the delivery of high quality nursing care, safe patient flow and delivery of key quality indicators. She has a passion in utilising data to support both the review and continual improvement of nursing care delivery. She has supported the development of a range if IT solutions to support staff including a safe staffing app, flu app, nursing dashboard and electronic documentation. She is one of four individuals driving the hugely successful #endpjparalysis campaign – a social movement which is growing both nationally and internationally.
---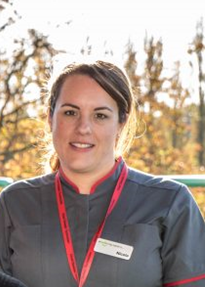 NICOLA STRAWTHER
After graduating from catering college and working in various chef roles, Nicola began her career in the NHS as a diet chef in 1999 at King's Mill Hospital. During the next 10 years she gained valuable experience in roles within Catering and Dietetics and in 2009 moved into her current role at NUH. For Nicola this is a perfect combination of her passions for food and the health benefits associated with good nutrition and hydration, whilst being able to work closely with colleagues in catering and nursing. Nicola has been instrumental in so many great projects all of which help to promote nutrition and hydration locally and at a national level and ultimately improve the service and needs of patients.
In 2016 Nicola was appointed as Vice Chair of the HCA Trent branch and more recently in 2017 has taken on a new role supporting the delivery of a revised Service Level Agreement; providing in-reach services to Nottinghamshire healthcare trust at the Lings Bar hospital site. Using knowledge, skills and experience gained from the last 19 years in the NHS, Nicola is supporting the team in working towards the required national standards.
---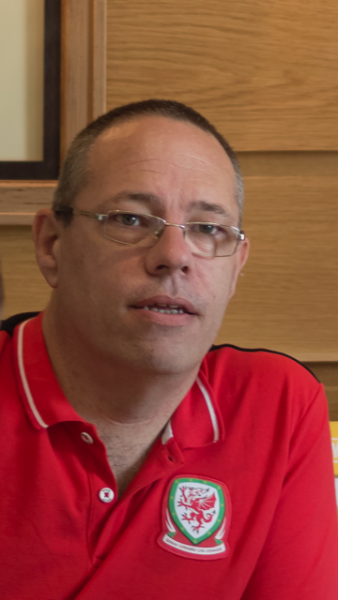 DAVID WISMANN
David started in the NHS as an apprentice chef with the then South Glamorgan Health Authority, gaining his City and Guilds 706/1 and 706/2 and basic hygiene qualifications, working across all departments from pot wash right through to the pastry section.
After the three years apprenticeship, he became a chef at St David's Hospital in Cardiff and then at the University Hospital of Wales in 1990, while here David undertook the trials of a new ward based catering service following the decision to introduce cook freeze.
In 2000, David gained promotion to assistant head chef at the Central Production Unit and also undertook his advanced Hygiene for Management and Train the Trainer qualifications which enabled him to undertake all food safety training for catering staff and nursing staff within the trust. He also found time to enter the salon culinaire with the Wales Branch HCA and was lucky enough to win gold medals for his bread.
He gained promotion to assistant CPU Manager and then following a restructure in 2010, was given the position of assistant catering and restaurant services manager at Llandough Hospital. In 2015, David moved into Housekeeping and ward based catering to gain further knowledge as an Assistant Team Manager and has just passed his ILM 3 in Facilities Management. David is currently studying for a qualification to become an NVQ assessor.
David joined the Wales Branch HCA and became active member and Branch Secretary. He has been involved in various groups including the setting up of the nutrition and hydration standards for Wales.
---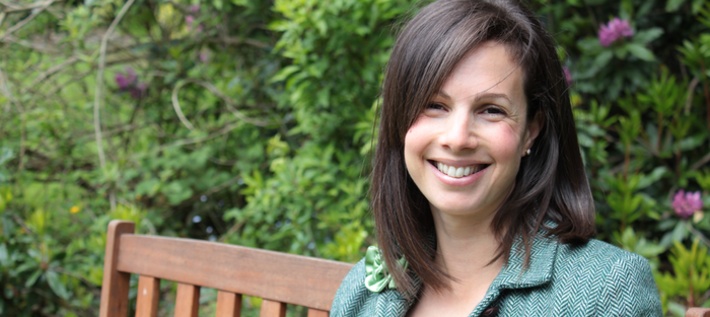 JULIETTE YARDLEY
With an academic background in psychology and over 20 years experience within the field ofapplied postivie psychology in the workplace, Juliette's service looks at the source of each persons ability to thrive and develop: Your own ability to take positive control of your choices, actions and behaviours.
Juliette is passionate about creating sustainable behaviourial shift amongst the workforce that builds resilience, develops emotionally intelligent environments and enables people to work to their signature strengths.
She offers a range of services from bespoke and open training courses for; front line workers, SMT directors and the board, executive coaching, 360 degree appraisals, psychometric testing and consultancy. The support is solution focused, challenging, highly interactive, creative and fun.
---