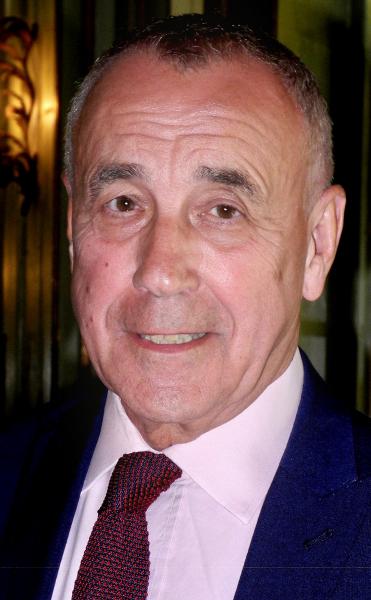 ROY LILLEY - FORUM CHAIR

Roy started his first enterprise from scratch, built it to a multi-million pound turnover and sold it to management and partners in 1989.
He is now an established, independent health policy analyst, writer, broadcaster and commentator on health and social issues. Previously, a Visiting Fellow at the Management School, Imperial College London and formerly at the Centre for Health Services Management at the University of Nottingham, he also provides consultancy to NHS organisations and the companies that provide products and services to the health service.
He was the vice-chairman of West Surrey and North East Hampshire Health Authority and formerly a member of Surrey Heath Borough Council holding the position of Mayor in 1988/89. Between 1991 and 1995, Roy was the chairman of the Homewood NHS Trust, Chertsey Surrey, a first wave Trust with responsibility for People with a Learning Disability and Mental Health problems.
Roy was a founder member of the NHS Trust Federation and held the positions of Chairman of the Supplies and Purchasing Standing Committee and Chairmanship of the Standing Committee on HR Issues. He has been a member of the NHS Steering Group on women's issues and a member of the NHS Training Executive's Group on training Boards and Non-Executive Directors.
Roy is a frequent broadcaster and writer on health, current affairs and social issues and speaks at conferences and seminars throughout the UK and overseas. He has contributed to the Today Programme, Newsnight, the Midnight Hour, BBC News 24, BBC 5 Live, Channel 5 News, Sky, ITN and regional TV and radio programmes. He has written for the Guardian, Sunday Times, Telegraph and many national newspapers, journals and management periodicals including a regular column in Pharmaceutical Marketing magazine. He is the author of over twenty books on health and health service management and is the creator of the top selling 'Tool-Kit' series of books.
In 2015 Roy founded the Academy of Fabulous Stuff – a non-profit organisation dedicated to sharing all the fabulous things about the NHS. The Academy works as a collaboration to ensure best practice examples, great ideas and service solutions are available to all.
---
PHIL CAMPION
Phil Campion was given up for adoption at birth. He ended up with violent adoptive parents and was sent to a series of children's homes. He left school at 16 and with no qualifications to his name, he saw himself as fit for one thing only - the life of a soldier.
He joined the Royal Hampshires (now the Princess of Wales Royal Regiment), and in spite of such a challenging start in life, Phil went on to extraordinary achievements. He became one of the few British soldiers ever to pass both the Royal Marines Commando selection and the Parachute Regiment, before going for the ultimate challenge - selection into the Special Air Service (22 SAS).
Having served with distinction in many cutting edge combat operations in the SAS, he moved on to working the private military circuit and became a global gun for hire. He propelled himself to the top of his game and commanded teams of up to 100 private military operators around the globe.
Partly as a result of such experiences he invented a digital dog tag that has revolutionized personal security and medical care in remote danger zones.
Phil's story is one of enormous inspiration, proving how the human spirit can endure against all odds and achieve the remarkable. His examples and lessons learned from a life in the military elite have wide resonance for businesses, companies and other organizations today.
'Big' Phil Campion is a highly sought after speaker. With so many fascinating and indeed fearsome stories he is able to inspire, educate and amuse in equal measure.
---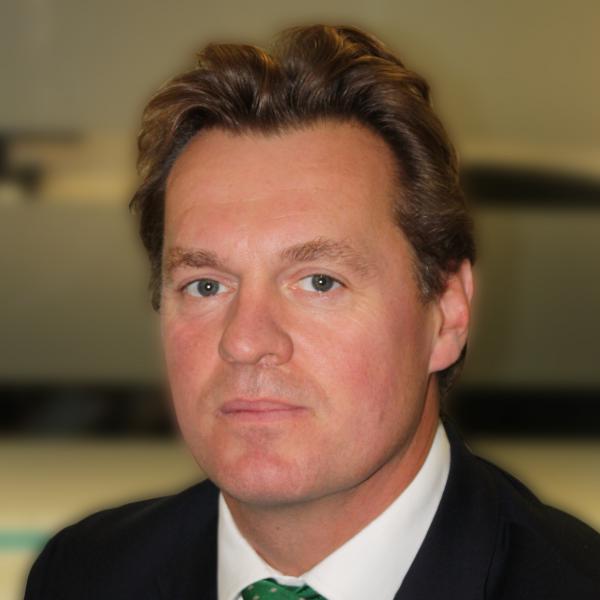 SIMON CORBEN
After some 16 years in the private sector, advising the NHS and successfully growing and managing a team of property, clinical planning consultants and analysts, Simon has returned to the Public Sector to head up the Estates and Facilities across the NHS. The role at NHS Improvement (NHSI) is one that he relishes, building on the good work that Peter Sellars has done with regard to the Carter Implementation Programme, he is keen to now take the team forward to provide the toolkit and expertise to assist the NHS in the next stage of delivering the improvements as set out in the Five Year Forward View next steps document and the Naylor Report.
Since joining NHSI in May 2017, Simon has recruited and team aligned to the 5 core Initiatives, of Commercial Acumen, Workforce, Operational Efficiency, standardisation and strategy. In addition Simon and the team have:
Undertaken over 60 Face-2-Face site visits with NHS trusts;

Headed up the NHS Delivery of a successful response of the NHS to the Grenfell tragedy;

Met with many stakeholders in the NHS estate including the devolved nation leads

Undertaken a revision of the Estates and Facilities data collections;

Undertaken 5 regional workshops with 200 attendees from the NHS;

Delivered an improved Model Hospital metrics for NHS Estates and Facilities;

Represented the NHS on the Estates Programme Board chaired by Lord O'Shaughnessy;

An accredited Gateway Reviewer and Project Director, Simon understands the need for commercial, innovative and deliverable solutions. In his role at NHS Improvement he is using his skills and experiences to bring fresh ideas and drive to improve the quality and efficiency of Estates and Facilities Management across the NHS.
---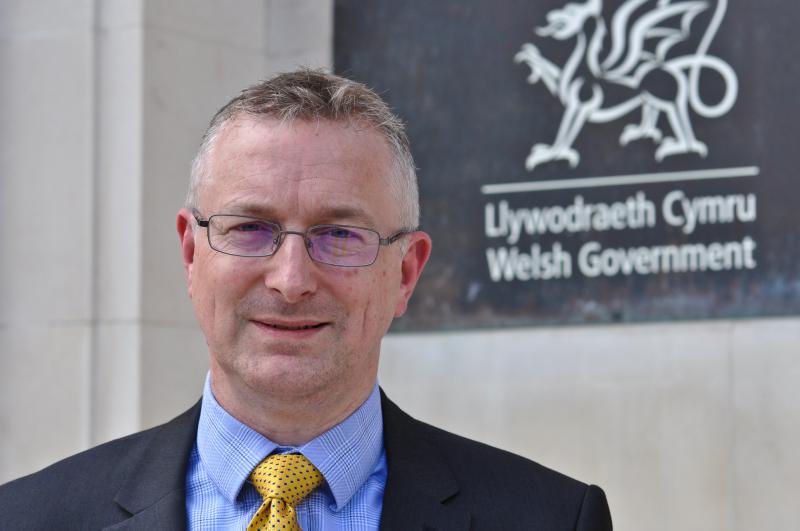 ANDREW GOODALL
Director General of Health and Social Services/Chief Executive, NHS Wales
Dr Andrew Goodall was appointed to the role of Director General of Health and Social Services/Chief Executive NHS Wales in June 2014. His role includes both supporting Ministerial priorities for health and social care within the Civil Service structures, and the leadership and oversight of NHS Wales.
Including this current role, Andrew has been an NHS Chief Executive in Wales for 13 years, his previous post being that of Chief Executive of Aneurin Bevan University Health Board, a position held from the Health Board's inception in October 2009 until 2014.

During his 27 year NHS career, Andrew has held planning and operational positions across a number of NHS organisations across South Wales as well as national roles. He has particular areas of interest in improving patient safety, quality and patient experience; partnership working across Public Services; and delivering frontline services through service improvement and modernisation.
Dr Goodall has a law degree from Essex University and a PhD in Health Service Management from Cardiff Business School.
---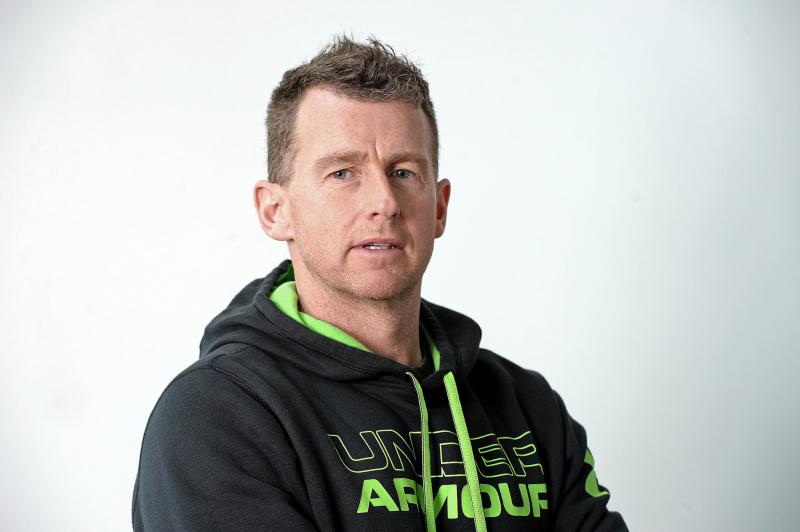 NIGEL OWENS MBE
Nigel Owens is widely acknowledged as the best referee in rugby union. His decision-making, approach to dealing with players, knowledge and interpretation of the rules is acclaimed by players, coaches and commentators. He is also the sport's only openly gay official.
First officiating on the international stage in a game between Ireland and Japan, Nigel oversaw his first World Cup match two years later in France. At club level he took charge of two consecutive Heineken Cup finals (one of only two referees to do so) and has overseen more European matches than anyone else.
Nigel quickly gained a reputation for being able to implement the rules in such a way as to be fair, and also to allow the flow of the game. He won the respect of all involved in the game and mixed judicious rulings with humour and authority on the pitch. Privately, Nigel struggled with conflicts between his sexuality and some of the attitudes in the world of rugby. Despite considering extreme courses of action, he eventually made his personal life public, and with the exception of some ignorant comments from the stands and on social media, was widely supported by figures within and outside of rugby.
Away from the pitch Nigel has gone on to host chat shows and quiz programmes for the Welsh-language broadcaster S4C, and is arguably rugby's most famous referee. When he was given charge of the 2015 World Cup final, approval of his appointment was almost universal and after the Australia/New Zealand game his role was praised by all. Nigel speaks about his personal story, as well as the traits needed to command on the pitch, how to take tough decisions and deal with tough characters.
---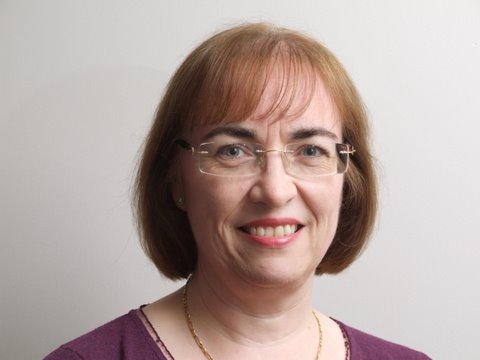 PROFESSOR JEAN WHITE CBE MStJ
Chief Nursing Officer (Wales)/Nurse Director NHS Wales
Prof Jean White CBE was appointed as Chief Nursing Officer for Wales in October 2010. Welsh by birth, she trained as a general nurse in Swansea and practised as a theatre nurse in Wales and London. Jean has held positions in nurse education, at the Welsh National Board, Health Professions Wales and Welsh Government. Jean has worked with a number of European Governments and is currently an expert adviser to WHO European Region.
Since appointment as CNO her main priority has been on developing the nursing and midwifery workforce in Wales and is currently engaged in implementing the Nurse Staffing Levels (Wales) Act 2016.
Jean is an Honorary Visiting Professor to the School of Nursing and Midwifery Studies, Cardiff University, Visiting Professor to University of South Wales, Fellow of Swansea University, Fellow of Bangor University and was made Fellow of the Queen's Nursing Institute in November 2016. She was acknowledged in the inaugural Nursing Times Nurse Leaders 2014 list. She was awarded a CBE in the 2017 Queen's Birthday's Honours list and became a Member of the Order of St John in 2018.
---