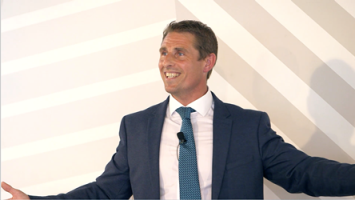 Drew Povey
Former headteacher featured on Channel 4s Educating Manchester
Leading in a new landscape
Drew's purpose really is quite simple; to develop people and inspire excellence, supporting leaders to achieve their short and long term goals and in doing so be the best leaders that they can be.
Whatever the area of leadership support required, Drew has it covered. He will equip you to handle the most demanding of areas within your role. Whether it is a one off piece of work or a longer programme of support Drew will tailor all of his work so that it has the greatest impact.
About:
Drew is an influential leadership authority with a unique multi-sector viewpoint on creating innovative and sustainable change that can help prepare and empower individuals and teams for this ever-changing world.
Drew is a highly in-demand speaker at conferences and leadership events alike on the concept of 'multi-sector' approaches to leadership. His unique view and approach have positioned him as an innovative leadership coach and leadership development specialist.
Drew has a wealth of experience working alongside leaders from within education, the police, the NHS, elite level sport, charitable and voluntary organisations and national and International businesses. This extensive network of partnerships has led to the implementation of Drew's philosophies and concepts which are now successfully utilised across this wide range of sectors.