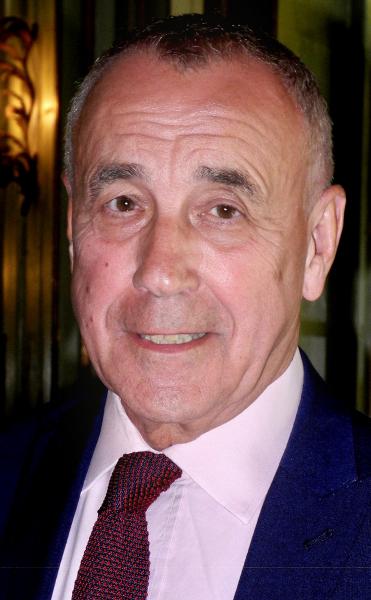 ROY LILLEY - FORUM CHAIR

Roy started his first enterprise from scratch, built it to a multi-million pound turnover and sold it to management and partners in 1989.
He is now an established, independent health policy analyst, writer, broadcaster and commentator on health and social issues. Previously, a Visiting Fellow at the Management School, Imperial College London and formerly at the Centre for Health Services Management at the University of Nottingham, he also provides consultancy to NHS organisations and the companies that provide products and services to the health service.
He was the vice-chairman of West Surrey and North East Hampshire Health Authority and formerly a member of Surrey Heath Borough Council holding the position of Mayor in 1988/89. Between 1991 and 1995, Roy was the chairman of the Homewood NHS Trust, Chertsey Surrey, a first wave Trust with responsibility for People with a Learning Disability and Mental Health problems.
Roy was a founder member of the NHS Trust Federation and held the positions of Chairman of the Supplies and Purchasing Standing Committee and Chairmanship of the Standing Committee on HR Issues. He has been a member of the NHS Steering Group on women's issues and a member of the NHS Training Executive's Group on training Boards and Non-Executive Directors.
Roy is a frequent broadcaster and writer on health, current affairs and social issues and speaks at conferences and seminars throughout the UK and overseas. He has contributed to the Today Programme, Newsnight, the Midnight Hour, BBC News 24, BBC 5 Live, Channel 5 News, Sky, ITN and regional TV and radio programmes. He has written for the Guardian, Sunday Times, Telegraph and many national newspapers, journals and management periodicals including a regular column in Pharmaceutical Marketing magazine. He is the author of over twenty books on health and health service management and is the creator of the top selling 'Tool-Kit' series of books.
In 2015 Roy founded the Academy of Fabulous Stuff – a non-profit organisation dedicated to sharing all the fabulous things about the NHS. The Academy works as a collaboration to ensure best practice examples, great ideas and service solutions are available to all.
---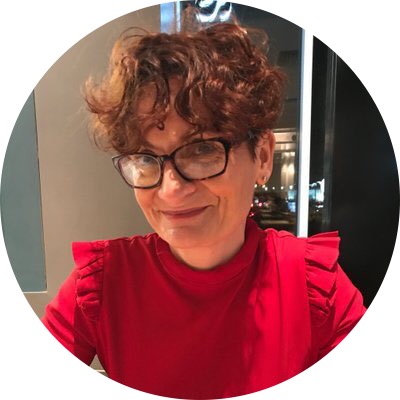 REBECCA ALLWOOD
Nurse Director, Medicine Clinical Board
Rebecca has 30 years' experience as a Registered Nurse, educated to Masters level. During her career, she has worked in London and Wales both in private and NHS organisations.
Rebecca is currently the Nurse Director of the Medicine Clinical Board at Cardiff and Vale University Health Board. She always has and will continue to place the patient at the centre of care and ensure the fundamental but most important aspects of nursing care are integral to healthcare delivery.
Rebecca was proud to receive Royal College of Nursing, Chief Nursing officer Nurse of the Year award for Leadership 2018, which was in recognition for varied patient focused initiatives she has been involved with.

---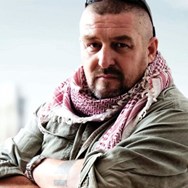 PHIL CAMPION
Phil Campion was given up for adoption at birth. He ended up with violent adoptive parents and was sent to a series of children's homes. He left school at 16 and with no qualifications to his name, he saw himself as fit for one thing only - the life of a soldier.
He joined the Royal Hampshires (now the Princess of Wales Royal Regiment), and in spite of such a challenging start in life, Phil went on to extraordinary achievements. He became one of the few British soldiers ever to pass both the Royal Marines Commando selection and the Parachute Regiment, before going for the ultimate challenge - selection into the Special Air Service (22 SAS).
Having served with distinction in many cutting edge combat operations in the SAS, he moved on to working the private military circuit and became a global gun for hire. He propelled himself to the top of his game and commanded teams of up to 100 private military operators around the globe.
Partly as a result of such experiences he invented a digital dog tag that has revolutionized personal security and medical care in remote danger zones.
Phil's story is one of enormous inspiration, proving how the human spirit can endure against all odds and achieve the remarkable. His examples and lessons learned from a life in the military elite have wide resonance for businesses, companies and other organizations today.
'Big' Phil Campion is a highly sought after speaker. With so many fascinating and indeed fearsome stories he is able to inspire, educate and amuse in equal measure.
---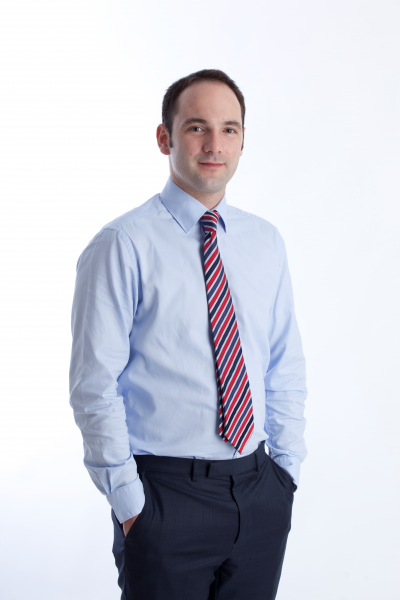 WILLIAM COOK
Dietitian, Elior

Will has worked as a dietitian for over fifteen years. He started his career as a clinical dietitian in the NHS before an interest in research led him to undertake a PhD at the University of Cambridge, investigating iron absorption in patients with inflammatory bowel disease.
He subsequently worked as a research dietitian both in industry and academia, including research studies conducted in prisons- looking at the effect of nutrition on behaviour, and care homes- investigating malnutrition.
Since 2012 he has moved from the 'theoretical' to the 'practical' side, working as a Head of Nutrition and Dietetics in food service for Elior UK, where he combines his passions of research, food, nutrition and health to develop and support company-wide activities across all business areas, including healthcare and retail healthcare.
---
JULIAN EDWARDS
Former Chair FCSI UK & Ireland
Julian is the current past chair of the FCSI (UK&I) a Fellow of the Institute of Hospitality, Certified Food Service Professional (CFSP) and the CEO of the national allergy aware scheme: Allergen Accreditation.
He advises organisations on optimising their catering services by means of best value tendering and reviews. Design and planning for new restaurant and refurbishments also forms part of his work as well as administering the Allergen Accreditation scheme in schools, hospitals, B&I and the general catering sector.
Current projects and activities feature heavily on collaboration with other organisation, sharing best practise and helping to raise standards across the food service sector.
Julian has worked in welfare & education catering for some 25 years. 2019 represents his 23rd anniversary as an independent food service consultant, prior to which he was a chef and operations manager at various contract caterers. He studied at Neath Tech, South Wales in the 1980's after a stint as a head chef and has never the left the food industry!
---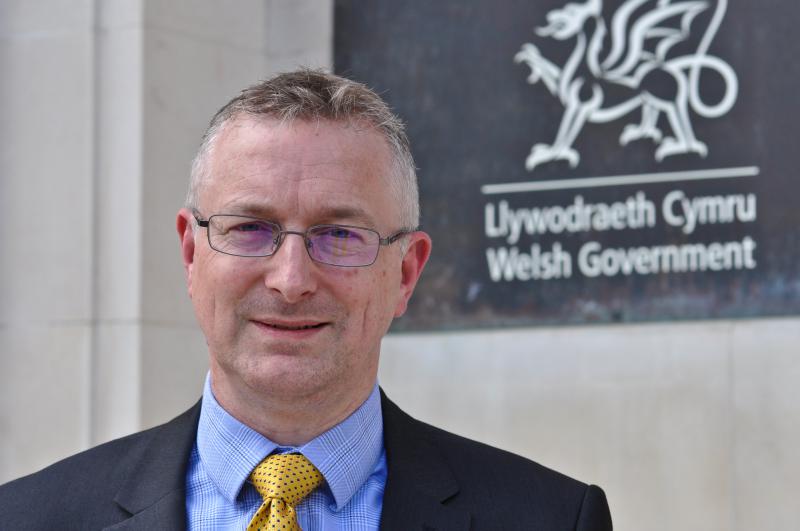 DR ANDREW GOODALL
Director General of Health and Social Services/Chief Executive, NHS Wales
Dr Andrew Goodall was appointed to the role of Director General of Health and Social Services/Chief Executive NHS Wales in June 2014. His role includes both supporting Ministerial priorities for health and social care within the Civil Service structures, and the leadership and oversight of NHS Wales.
Including this current role, Andrew has been an NHS Chief Executive in Wales for 13 years, his previous post being that of Chief Executive of Aneurin Bevan University Health Board, a position held from the Health Board's inception in October 2009 until 2014.

During his 27 year NHS career, Andrew has held planning and operational positions across a number of NHS organisations across South Wales as well as national roles. He has particular areas of interest in improving patient safety, quality and patient experience; partnership working across Public Services; and delivering frontline services through service improvement and modernisation.
Dr Goodall has a law degree from Essex University and a PhD in Health Service Management from Cardiff Business School.
---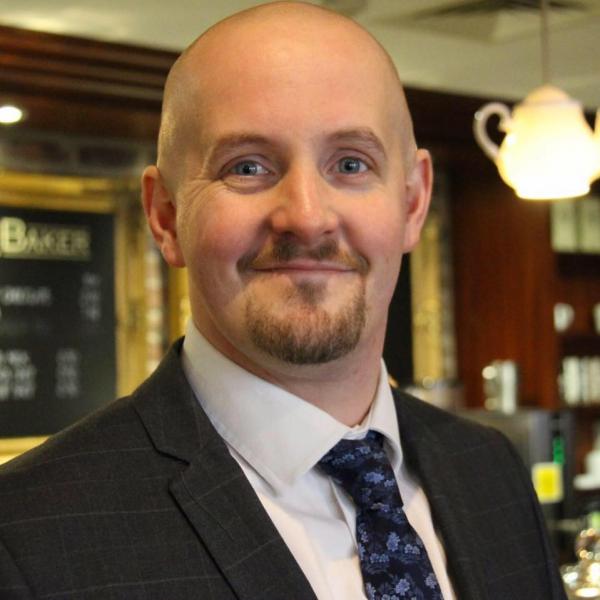 DAVID HARRIS
Contracts Director, Elior UK
David Harris has over 15 years' experience in the catering industry and has a wealth of professional and business qualifications to supplement his experience and so understands every element required for a successful mobilisation.
David is passionate about the industry and works hard to develop his teams to provide the best possible service and offer and was previously nominated as Manager of the Year at the Elior Awards for Excellence. He has excellent financial judgment and the ability to build and maintain key client and supplier relationships through strategic marketing, tactical sales, and account management.
---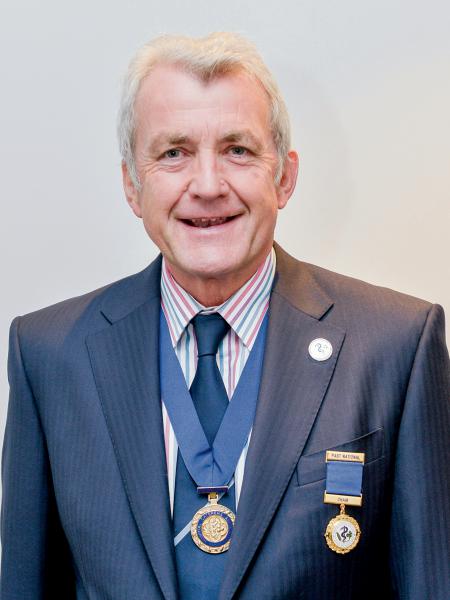 MARK HAYMAN
Vice President, Hospital Caterers Association
Mark spent more than 40 years in the NHS managing Catering and Hotel services, Estates and Facilities Management and finally purchasing clinical services for NHS England and local Commissioners before retiring in December 2016.
He joined the East Anglia Branch of the HCA in 1978 and undertook all Branch Officer posts before becoming Council Representative in 1985. He was National Chair in 1992-4, National Secretary 1994-99 and became Vice President in 2010 in Blackpool. He is now a member of the South West Branch.
---
---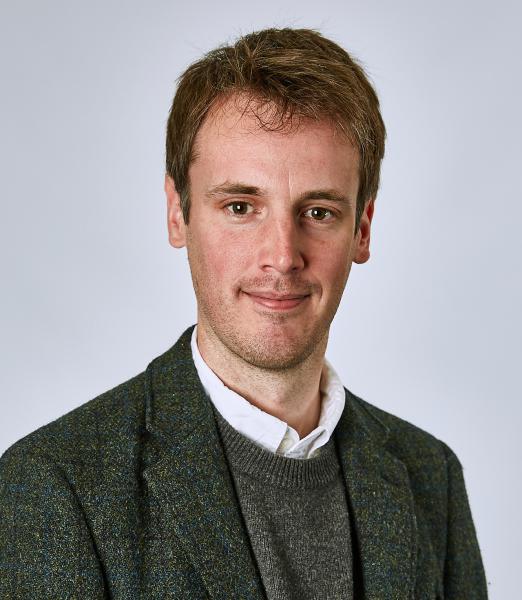 CHARLIE HUDSON
Head of Procurement, NHS Supply Chain: Food
Charlie has spent eleven years in the food industry, moving through the ranks in Compass Group. After gaining his BSc (Hons) in Business and Hospitality Management, he started his career as a Trainee Catering Manager, working his way to the procurement function, where over the last six years he has become an influential leader in strategic sourcing for Foodbuy.
Charlie has held various roles and led key projects, taking responsibility for Foodbuy's strategic sourcing team for food where he managed c.£500m spend. In this role, he achieved savings of up to 13% across all food categories as a result of extensive supplier reviews and product rationalisation.
Now Head of Procurement for Foodbuy's largest external client contract, NHS Supply Chain: Food, Charlie leads a team of dedicated procurement experts working to make the new operating model a success. In this role, he applies his expertise to demonstrate savings on behalf of NHS Supply Chain. His operational background within catering has given him an excellent insight into the impact of sourcing decisions, and he is committed to providing solutions that drive benefits for suppliers, trusts and the NHS.
---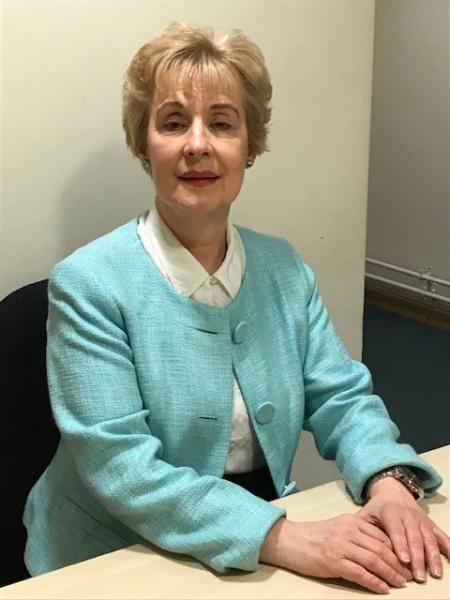 JUDYTH JENKINS RD MBA FBDA, MBE
Judyth qualified as a Dietitian in 1977 and was appointed Head of Nutrition and Dietetic Services in Cardiff and Vale UHB in December 2000. Judyth was awarded a Masters in Business Administration in 1997. Judyth has been involved in a number of strategic nutritional service developments including the All Wales Menu framework and the food and fluid charts and developments in her Health Board, recognised as improving nutrition and dietetic service provision from public health to complex tertiary care.
She currently serves on committees at local, All Wales and National level. She is vice chair and professional representative of the Welsh Government Therapies Advisory Committee. Judyth was awarded a fellowship of the British Dietetic Association in 2008 in recognition of her ongoing contributions to advancing the profession and practise of Dietetics and an MBE in the New Years Honours list 2015 for services to People's Health and Well being in Wales.
---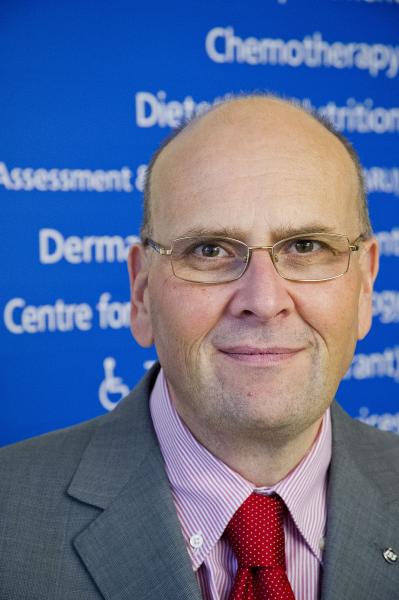 ANDY JONES
AJ Associates
Andy has been a stalwart of patient catering for over 30 years starting as a City & Guild Chef with a flair for pastry, rising to head chef then stepped into management in 1989 holding various positions from catering manager to Training and Development Manager for Estates and Facilities.
Andy joined ISS in 1994, holding various operational roles, before assuming Director of Catering in 1999, which involved specifying and designing kitchens from cook chill to traditional. 2007 saw Andy take up the role of Service Development Director for ISS, responsible for the whole healthcare product development and innovation- where the word impossible was banned!
Currently a Consultant in the public sector, Andy is using his knowledge to improve not just services, but working with companies on innovation.
Andy is part of the new HCA taskforce leading on waste in hospitals with the aim of producing a toolkit for caterers across all NHS sites to use.
---
---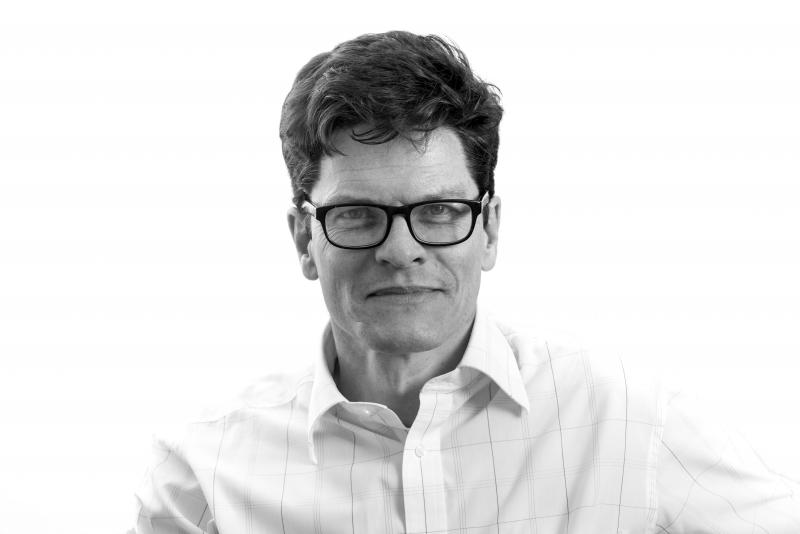 HUGH JONES
WRAP (Waste and Resources Action Programme)
Hugh Jones is WRAP's Sector Specialist for Food Waste Prevention in Wales; WRAP's vision is a world in which resources are used sustainably.
Hugh is responsible in Wales for delivering the Courtauld Commitment 2025 (C2025)'s ambitious, collaborative action to cut the resource needed to provide the UK's food and drink by 20% over ten years. This includes implementation of the "Your Business is Food – don't throw it away" suite of resources to deliver cost savings through food waste prevention to hospitality, tourism and food service businesses and promotion of the Food Waste Reduction Roadmap encouraging businesses to Target, Measure and Act on their food waste.
As part of this responsibility Hugh has worked closely with the Hospital Caterers Association and the Welsh Health Boards to develop health sector specific resources aimed at driving down food waste. Hugh is also a member of the NHS Improvement's Food Standards and Strategy Group.
---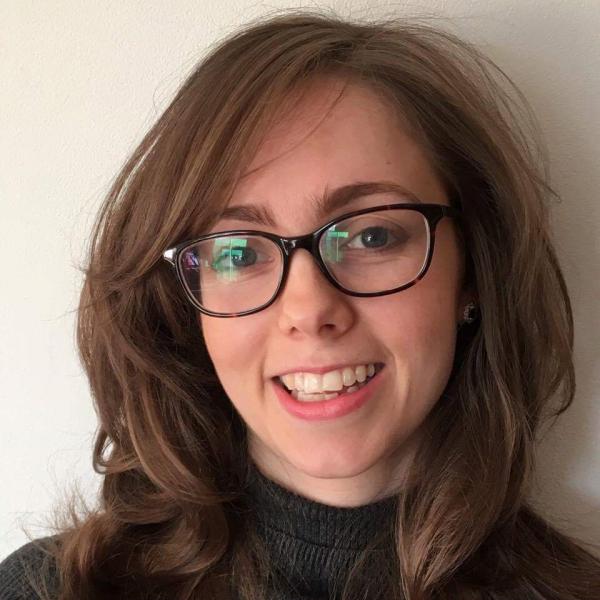 CAT KISSICK ANutr
Prior to joining the Foundation as Research and Policy Adviser, Cat worked in a number of health policy roles at the British Heart Foundation and the Royal College of Paediatrics and Child Health. Cat studied Microbiology at undergraduate before completing a MSc in Public Health Nutrition from the London School of Hygiene and Tropical Medicine. She has supported a number of projects in India and has a strong interest in international development. She's passionate about reducing health inequalities and creating a more nutritious and sustainable food system for all.

---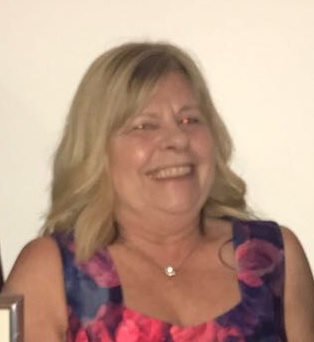 FLORENCE MCALLISTER BA(HONS) MSC MICPS
Florence works for the Business Services Organisation's Procurement and Logistics Service, which provides shared procurement and logistics services to Northern Ireland's health service, and is currently their Acting Head of Non-Clinical Procurement covering a diverse portfolio of contracts as well as taking senior advisory responsibility for 3 Health and Social Care Trusts. With over 30 years' experience in public procurement ,19 of which involving food procurement, Florence brings a unique insight to the changes that have taken place in procuring food and has been the lead officer for healthcare food procurement through national scandals involving "horsemeat" and "foot and mouth". Florence is married with 3 children and 5 grand-children and in her spare time enjoys travel and catching up on her reading.
---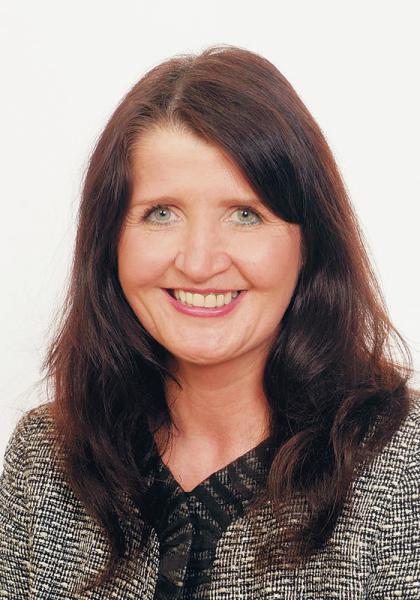 ALISON MCCREE
Managing Director, Synchronicity Care Limited
Vice President, Hospital Caterers Association
Alison has over 35 years' experience working in NHS facilities management. Alison is the Managing Director of Synchronicity Care Limited (SCL), which is a wholly owned subsidiary of County Durham and Darlington NHS Foundation Trust. SCL employs over 600 staff to provide Estates, Facilities and Procurement services. Alison's primary role is to lead the Company and its workforce to ensure the successful delivery of the Company's strategic aims and objectives.
Alison believes that it is essential to support, develop and nurture staff as they are the most significant and precious resource and the key to safer, better and more reliable care for patients, but also recognises that staff development and support needs to be backed up with clear and strong accountability and performance management arrangements at all levels.

Alison is also passionate about the patient care environment and how this impacts on each patient's experience. She believes that patients benefit greatly when nursing and estates and facilities teams work closely with one another on their common agendas and recognises that it is often the little things that make the biggest differences to patients.
---
NIGEL OWENS MBE
Nigel Owens is widely acknowledged as the best referee in rugby union. His decision-making, approach to dealing with players, knowledge and interpretation of the rules is acclaimed by players, coaches and commentators. He is also the sport's only openly gay official.
First officiating on the international stage in a game between Ireland and Japan, Nigel oversaw his first World Cup match two years later in France. At club level he took charge of two consecutive Heineken Cup finals (one of only two referees to do so) and has overseen more European matches than anyone else.
Nigel quickly gained a reputation for being able to implement the rules in such a way as to be fair, and also to allow the flow of the game. He won the respect of all involved in the game and mixed judicious rulings with humour and authority on the pitch. Privately, Nigel struggled with conflicts between his sexuality and some of the attitudes in the world of rugby. Despite considering extreme courses of action, he eventually made his personal life public, and with the exception of some ignorant comments from the stands and on social media, was widely supported by figures within and outside of rugby.
Away from the pitch Nigel has gone on to host chat shows and quiz programmes for the Welsh-language broadcaster S4C, and is arguably rugby's most famous referee. When he was given charge of the 2015 World Cup final, approval of his appointment was almost universal and after the Australia/New Zealand game his role was praised by all. Nigel speaks about his personal story, as well as the traits needed to command on the pitch, how to take tough decisions and deal with tough characters.
---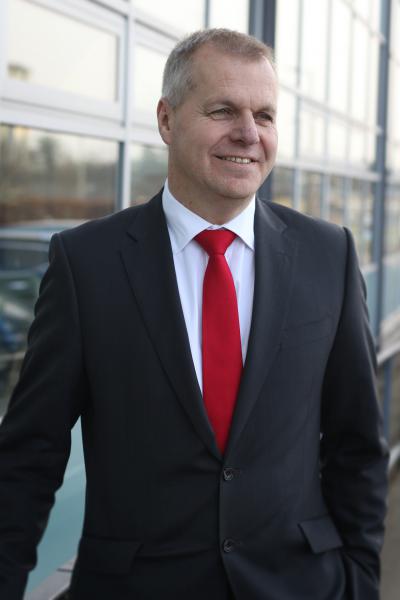 MARTIN STREET
Strategic Sourcing Director, NHS National Services Scotland
Martin's a geneticist by background and a qualified brewer, starting his working career with Scottish & Newcastle. After a number of years as a brewer, he moved into general management and procurement, eventually becoming Head of Procurement for indirect spend in the enlarged, international S&N organisation.
In 2004, Martin left and worked for two Scottish banks, before moving to HSBC in 2008 to transform their UK Procurement team. In 2012, Martin moved to a global role to make HSBC Procurement a single global function, operating in over 70 countries. He put together a team to focus on process development, automation tools, creating a Procurement Academy and optimising the use of HSBC's offshore centres of excellence.
After the successful delivery of this, he left HSBC and joined NHS Scotland in January 2017 to lead the National Procurement team and bring external best practice knowledge to the public sector.
---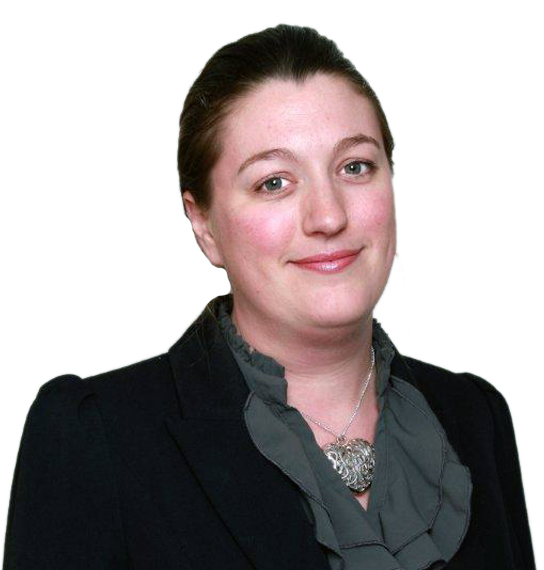 LAURA TIGHE
Regional Managing Director, Elior UK
Laura has responsibility for the Elior Retail Hospital and Retail Division, she joined Elior in 2005, gaining a wealth of experience working in various divisions across our extensive portfolio, before being promoted to her current role in 2018.
She holds various industry-related qualifications, including an HND in Hotel, Catering and Institutional Management from Brighton University.
Laura is proactive and skilled at building and developing client relationships and adept at ensuring the effective mobilisation of new sites and training and supporting teams to achieve their targets and deliver an exceptional customer experience.
---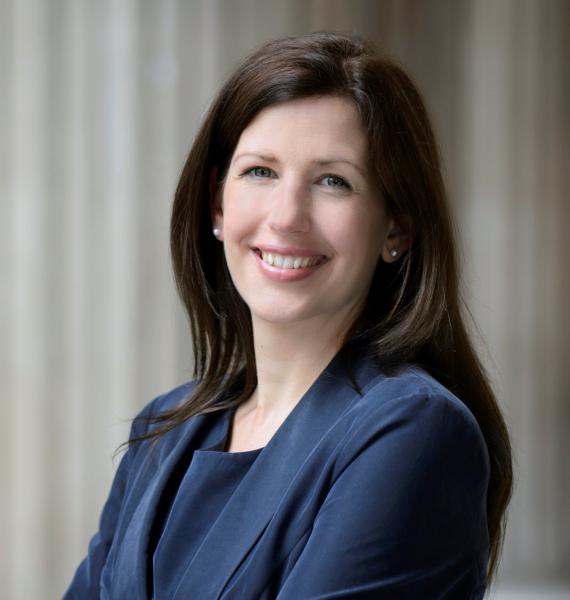 GAIL WALKER
Director, Open Door PR
A trained writer with a BA(Hons) in English Literature, Gail worked as music publicist for industry heavyweights Sony, Universal and Ministry of Sound. Here she secured numerous number one hits and helped create global stars.
She went on to join an international London-based consumer PR agency where she ran creative campaigns for FTSE 250 and blue-chip brands. In 2008, she started her own lifestyle agency, Open Door PR. Focusing on music and luxury brands, she represented the Beaufort Polo Club and the universally acclaimed Beaufort Festival of Polo. This involved working closely with St James's Palace, The Duke of Cambridge and Prince Harry.
In 2014 the business moved into food service and now represents some of the most influential hospitality organisations in the industry, including the Craft Guild of Chefs, The University Caterers Organisation and the Hospital Caterers Association. Gail is a member of the PRCA.
---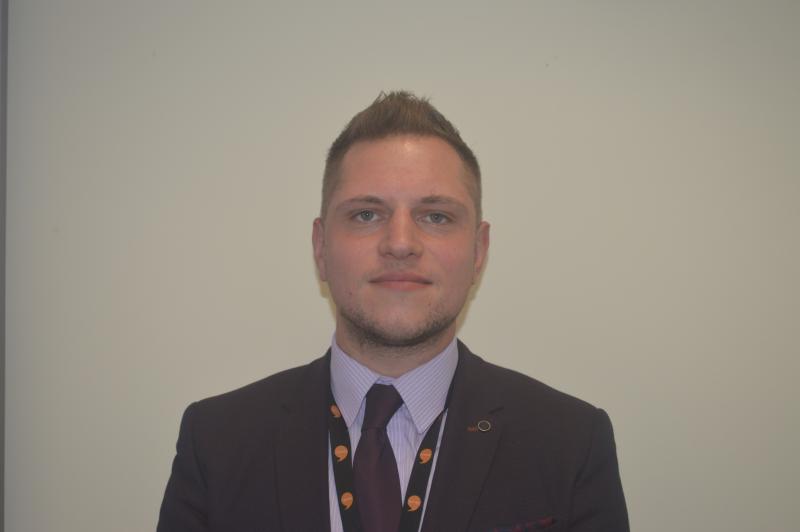 KIER WARNER
Head of Sourcing – Non Medical and Maintenance, NWSSP Procurement Services
Keir Is the Head of Sourcing for Non-Medical and Maintenance at the NHS Wales Shared Services Partnership. Keir has overall responsibility for strategic procurement activity covering Catering, Agency staffing, Utilities, Fleet & Transport, Equipment Maintenance and Corporate Services and Estates. Keir was responsible for the deployment of the All Wales Nutritional standards and the All Wales Menu Framework within NHS Wales catering contracts and continues to be involved in the management of these areas of work.
Other recent projects delivered include the procurement of an NHS Wales solution for the collection and disposal of clinical waste which significantly increased the volume of by-product that is able to be re purposed and the delivery of a collaborative Needle Exchange programme for Wales, in conjunction with the Police and third sector.
Keir is current the chair of the NWSSP Procurement Services Sustainable procurement corporate group which has delivered a programme of work which supports the procurement of goods and services across the NHS in Wales.
---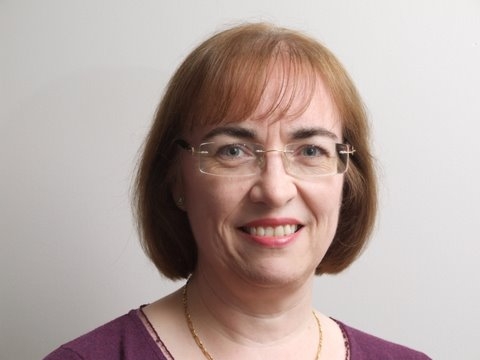 PROFESSOR JEAN WHITE CBE MStJ
Chief Nursing Officer (Wales)/Nurse Director NHS Wales
Prof Jean White CBE was appointed as Chief Nursing Officer for Wales in October 2010. Welsh by birth, she trained as a general nurse in Swansea and practised as a theatre nurse in Wales and London. Jean has held positions in nurse education, at the Welsh National Board, Health Professions Wales and Welsh Government. Jean has worked with a number of European Governments and is currently an expert adviser to WHO European Region.
Since appointment as CNO her main priority has been on developing the nursing and midwifery workforce in Wales and is currently engaged in implementing the Nurse Staffing Levels (Wales) Act 2016.
Jean is an Honorary Visiting Professor to the School of Nursing and Midwifery Studies, Cardiff University, Visiting Professor to University of South Wales, Fellow of Swansea University, Fellow of Bangor University and was made Fellow of the Queen's Nursing Institute in November 2016. She was acknowledged in the inaugural Nursing Times Nurse Leaders 2014 list. She was awarded a CBE in the 2017 Queen's Birthday's Honours list and became a Member of the Order of St John in 2018.
---