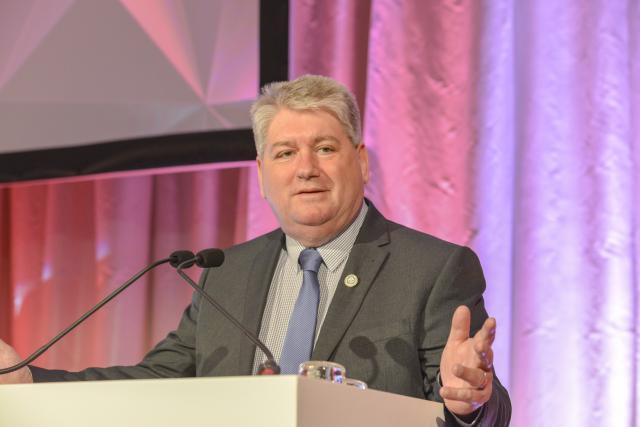 Brian Robb
Chairman of the Hospital Caterers Association (HCA)
Brian Robb is the Chairman of the Hospital Caterers Association (HCA), a position he has held since April 2021. Prior to this, he held the position of HCA vice chair for two years between April 2019 and April 2021.
Brian brings a wealth of experience to the role. He joined the HCA in 1999 and has held a position on the HCA council since 2008.
With 40 years' service in the NHS, Brian is currently Area Soft FM Manager for East/Midlothian & Associated Sites within NHS Lothian in Scotland. In October 2019, he was responsible for overseeing the Facilities operations for the newly commissioned hospital site, East Lothian Community Hospital. He is also the Professional catering lead for the board and represents NHS Lothian on the Catering Service Expert Group (CSEG) within Health Facilities Scotland (HFS). He was an original member of National Catering and Nutrition Specification for Food and Fluid Provision in Hospitals in Scotland, 2008 & 2015 review and a member of the NHSScotland National Food Safety Assurance Manual 2019 review group. Currently member of a Short life working group for Food in Hospitals, reviewing Audit and future benchmarking.
In his role as HCA chair he aims to lead a modernising platform for the organisation. In his tenure as Chair, Brian has completed the process of the HCA becoming a company limited by guarantee and aims to continue supporting members across a wide range of platforms, including education, training, guidance, and legislation.