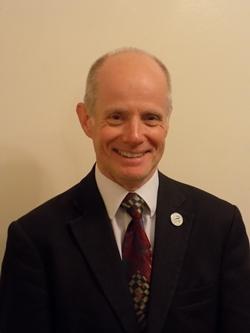 Chris Lay
Forum Facilitator
Born in Southampton, Chris spent his formative years in a small Hampshire village called Sopley.
Having worked so hard (!?) to obtain 8 GCE O-levels, Chris left Twynham Comprehensive School in Christchurch to do an OND in Hotel & Catering at Bournemouth Technical College. 4 years later saw him leaving Dorset Institute of Higher Education (now Bournemouth University) with his HCIMA under his belt.
Spells at a large coaching hotel in Bournemouth; as Assistant Catering Manager at Kettering General Hospital and Catering Manager for Eastleigh Hospitals with Winchester Health Authority followed before Chris joined (what is now) Dorset HealthCare NHS Trust in 1986 where he served for 31 years as Catering Manager, Hotel Services Manager and latterly Facilities Manager.
Chris ended his 35-year, NHS career with Dorset HealthCare in 2017 but can assure everyone he hasn't been idle.
"Work-wise" he now fills his time with several bank contracts – courier and post room duties for an ambulance trust; driving GPs for the 111 urgent care service at a local acute hospital; invigilating at a nearby school; electoral and traffic survey duties for the two local councils and car park duties at Monkey World!!
In his spare time he is involved at a nearby URC church and now enjoys (??) a bit more time swinging his golf clubs having not long hung up his whistle on his refereeing career.
Chris has been married to the long-suffering Sarah for 35 years and has 4 fantastic sons.
From an HCA perspective Chris served as Chair and Vice-Chair of his local, beloved Wessex Branch where he is now a Life Member. He also served for many years as their Council Representative during which time he sat on Executive Committee too. He regularly helped organise the Hot Cookery Competition at Hotelympia and was humbled to receive the Wilma Wilkie Award for Outstanding Service at the HCA's 2017 National Awards.
Regarding the role of L&D Forum Chair, Chris recalls being asked to do it for his own branch back in 2012. Although feeling somewhat daunted he took on the challenge and was honoured to be asked to reprise the role on two further occasions in 2013 (by Wales Branch) and 2016 (by Merseyside and North Wales). To get an email from Carol and the FMT asking him to undertake the role once more for Merseyside and North Wales was very special – there really is nothing quite like the feeling of being recognized by your peers!
So – what a couple of years we have had in catering and hospital catering in particular.
I wish you all a fantastic, enjoyable and stimulating time at Forum 2022. I sincerely hope that you will go back to your places of work not only refreshed but also better networked, informed and equipped for the challenges that will undoubtedly lie ahead.