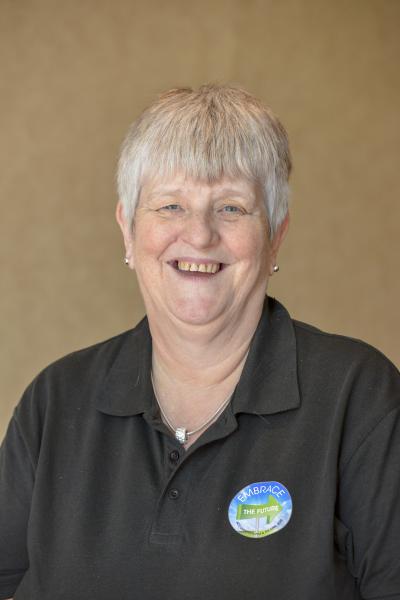 Amanda Cartmill

Amanda Cartmill (Mandy) has worked in the NHS since 1980. She started her career as Diet Chef at Parkside Mental Hospital in Macclesfield, in a 1,200-bedded hospital, and worked in various positions and hospitals gaining qualifications on route. She qualified as a member of HCIMA in 1992, and in 1997 became a member of the Chartered Institute of Environmental Health.

Mandy briefly left the National Health Service in 1997 to work for East Cheshire Council in school meals where she was Operations Manager for East Cheshire with the responsibility for 90 Primary and ten High Schools.
Mandy returned to the NHS in 2003 as Assistant Catering Manager and she is now Head of Facilities Manager for Mid Cheshire Hospital Foundation Trust.

Her current position is at 500-bedded Leighton Hospital. Mandy says one of the biggest challenges is trying to ensure that patients' comments are valued, so she introduced a 'Patient Comment Box' on the Trust Patient Menu. Every day these menus with the patients' comments and feedback arrive on Mandy's desk and she ensures she reads and records them all, both the positive and negative.

One of Mandy's responsibilities is lecturing in Food Safety Awareness up to Level 2, to all Trust staff including volunteers, which is one of the tasks that gives her most satisfaction.
Mandy has been a Member of the Hospital Caterers Association for more than 12 years, holding the positions of Branch Chairman, Council Representative and Branch Secretary and she has been a finalist, three times, for the Caterer of the Year. Mandy is presently both Branch Chairman for Merseyside and North Wales Branch. And as if that isn't enough, she is also the Editor of the Hospital Caterer and she has held this position for the last three years

Mandy has attended and enjoyed many HCA Conferences over the years – Blackpool, Celtic Manor, Birmingham, Harrogate and two visits to Glasgow and was Forum Secretary In Liverpool in 2016

Mandy lives in Macclesfield with her husband Neil and she has two daughters, Faye and Emma, and two grandchildren, Jordan and Mia.
---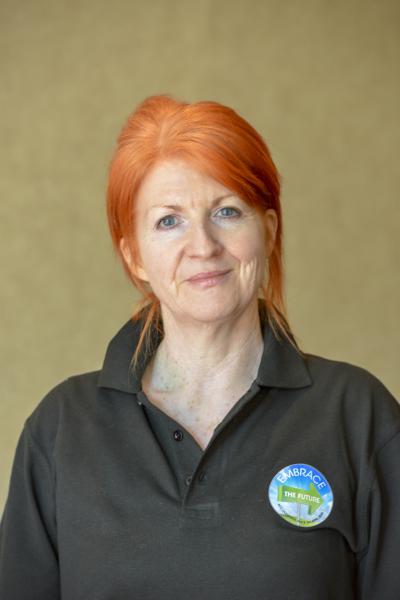 Carmel Bonner
Carmel has spent 37 years as an NHS Chef, Catering / Hotel Services Manager and is currently Sales Director at Juiceworks Limited.
She is delighted to be part of the Forum Management Team hosting what will be her third HCA Forum. And very much looking forward to applying her best front of house skills along with providing some well deserved entertainment to support the event.
Carmel's day to day focus is patient feeding and the challenges we all face in providing our services in a responsible manner. As part of the Packaging Task Force she is keen to promote the easy to peel standard and encourage not only her own company but other manufacturers to work towards making the necessary changes towards ISO 1780 accreditation.
As a young caterer Carmel was given some very good advice " start with the patient and work your way back from there ".
Outside of work her favourite things are food, fast cars and spending time with friends and family.

---
Carol Delves
Hospital Caterers Association Learning & Development Forum 2022 Secretary, Carol Delves, retired from fulltime employment in the NHS in 2012 after 25 years' service. Carol is very proud to be an Honorary Member of the Hospital Caterers Association.
After leaving school Carol went to catering college to study for a OND in catering management. She started her working life for the local county council where she held supervisory and junior management positions.
Carol started her career in the NHS as Assistant Catering Manager for the then newly formed Clywdian Community Care NHS Trust, in North Wales. Whilst there Carol was involved in a number of projects which included the setting up of a small cook-freeze production kitchen and the development and implementation of a bespoke in-house training programme for Facilities staff. Carol strongly believes in the investment of training and development of staff, so was really proud to be involved in the development of such a training programme.
Carol then moved to Mid Cheshire Hospitals Foundation Trust as Head of Facilities, where she worked for approximately ten years. She was then successful in a career move and promotion to the role of Assistant Director of Patient Services for Betsi Cadwallader University Health Board (BCUHB). The responsibilities within her remit included handling an annual budget of £33 million and managing 1,500 Facilities staff across several district general hospitals, community hospitals and other NHS sites across North Wales. Carol worked at BCUHB for two and a half years before deciding to take early retirement from the NHS. After this she worked part-time job for a high street retailer as a Fire, Health & Safety Officer for six years.
Over the last 3 years Carol has returned to part-time employment to give her support as Facilities Manager at The Mid Cheshire Hospitals Foundation Trust. Carol has decided to finish work completely and will finish at the Trust after the Forum to enjoy time with her family in full time retirement.
Currently the Treasurer for the Merseyside and North Wales Branch, Carol has been a Member of the HCA since the early 1990s and has held all Branch Officer positions during this time. She has also been a Member of Council, served on the HCA's GP Committee and been a Council Representative on the Executive Committee, a role that she thoroughly enjoyed.
Carol is married to David, and they have a son, who lives and works in Dubai. They proud grandparents to a granddaughter and a grandson, pre-Covid she enjoyed extended holidays in Dubai to see her family, which she hopes to do again very soon.
---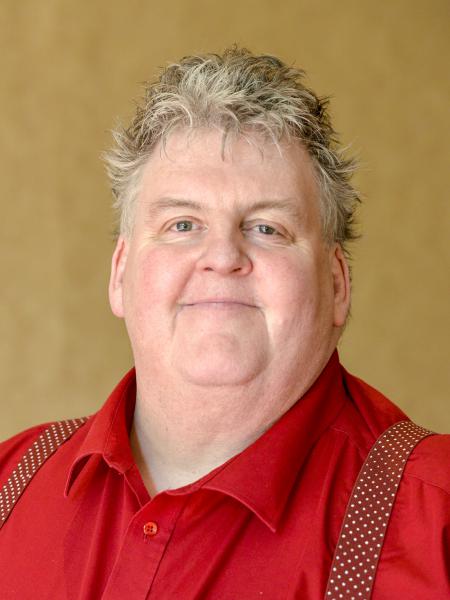 David Ince BSc – Former Head of Hotel Services (Central Betsi Cadwaladr Health Board Facilities Team)
Forum Treasurer 2022

David retired at the end of March 2021, prior to that he was responsible for management teams and services in catering, domestics, portering, linen distribution, accommodation and post services for over four years in the central area within the Health Board covering tertiary, secondary, community and primary care facilities across Acute and Community hospital sites, clinics and primary care buildings where they are directly managed. In addition the service also manages some third party premises for cleaning under service level agreements.

Historically David's background was catering and he has previously been fortunate enough to have had assistant and catering manager experience in North Wales within the NHS for most of his career.
During his college days and earlier career, David worked in Royal Sussex County Hospital as a kitchen porter commis chef. David has also worked for a short period of time as a trainee Catering Manager for the Metropolitan Police and in 1980 qualified from Huddersfield Polytechnic with a degree in Catering Sciences and Applied Nutrition.

David's passion for catering services meant he was delighted to be working with his Catering Management team whom he has saw develop over the years. The last Catering Manager he worked with started as an assistant chef working in North Wales. "It's really great to see this sort of development in staff and this exemplifies the continuing need for the HCA to continually get newer younger members." David says.

As a previous Forum Treasurer in Liverpool 2016, the rest of the branch, when applying to bid for 2020, just said "we have another job for you!" Seriously, we are all working hard in the Forum Management Team to make Liverpool a success in 2022.

David loves North Wales the countryside, eating out, music and socializing and is very keen to live life to the full.
---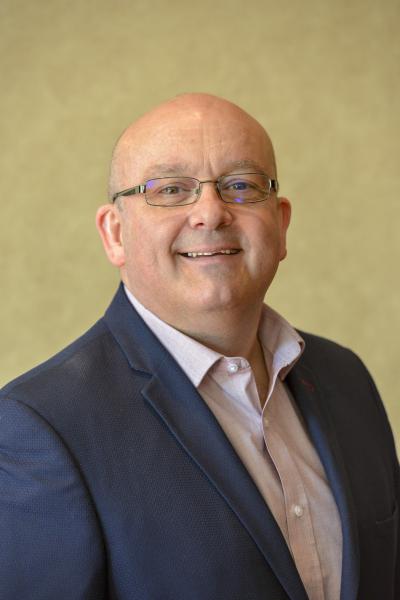 Dylan Lloyd Jones
Punjab Kitchen
Dylan spent the first 15 years of his career working in hotels, restaurants and pub chains covering both front of house and kitchen roles.

For the last 20 years, Dylan has worked in food manufacturing, sales and development covering the UK with both blue chip companies and family run businesses.
Dylan is currently working at NHCase promoting and developing Ready Meals and also looking after the IDDSI Texture Modified business. He has been a member of the HCA for over 20 years.

Away from work, Dylan enjoys cooking, spending time with the family and is mad about rugby!
Dylan is delighted to be part of the Forum Management Team hoting what will be his second HCA Forum.

---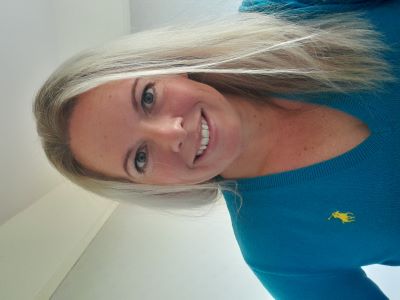 Samantha Lee
Category Tower Manager, NHS Supply Chain
HCA Branch Secretary, Merseyside & North Wales
Part of the 2016 FMT, Sam returns bringing a wealth of enthusiasm and knowledge from the supply partner and exhibition arena. Sam joined the NHS family back in 2008 and at NHS Supply Chain and has remained a firm supporter of hospital catering since.
Since taking up running with the aim to get a little fitter at the end of 2019 Sam's free time is fully occupied by Triathlon and training in all 3 disciplines of swimming, cycling and running. Having completed several "Sprint" and "Olympic" distance in 2021, 2022 will see her biggest challenge yet – a Half Ironman which will see her swim 1.2 miles, cycle 56 miles then run 13.2 miles (a half marathon) before crossing the finish line.
Sam has played a supporting role on the Forum management team assisting in all areas from exhibition sales, uniforms, venues, entertainment and social media!
---